Welcome to the fundraising page of Burke B.
On February 4, 2015 we received news from the results of an MRI that no parent should ever hear: "Burke has metastatic disease in multiple areas in his head, go
More...
Welcome to the fundraising page of Burke B.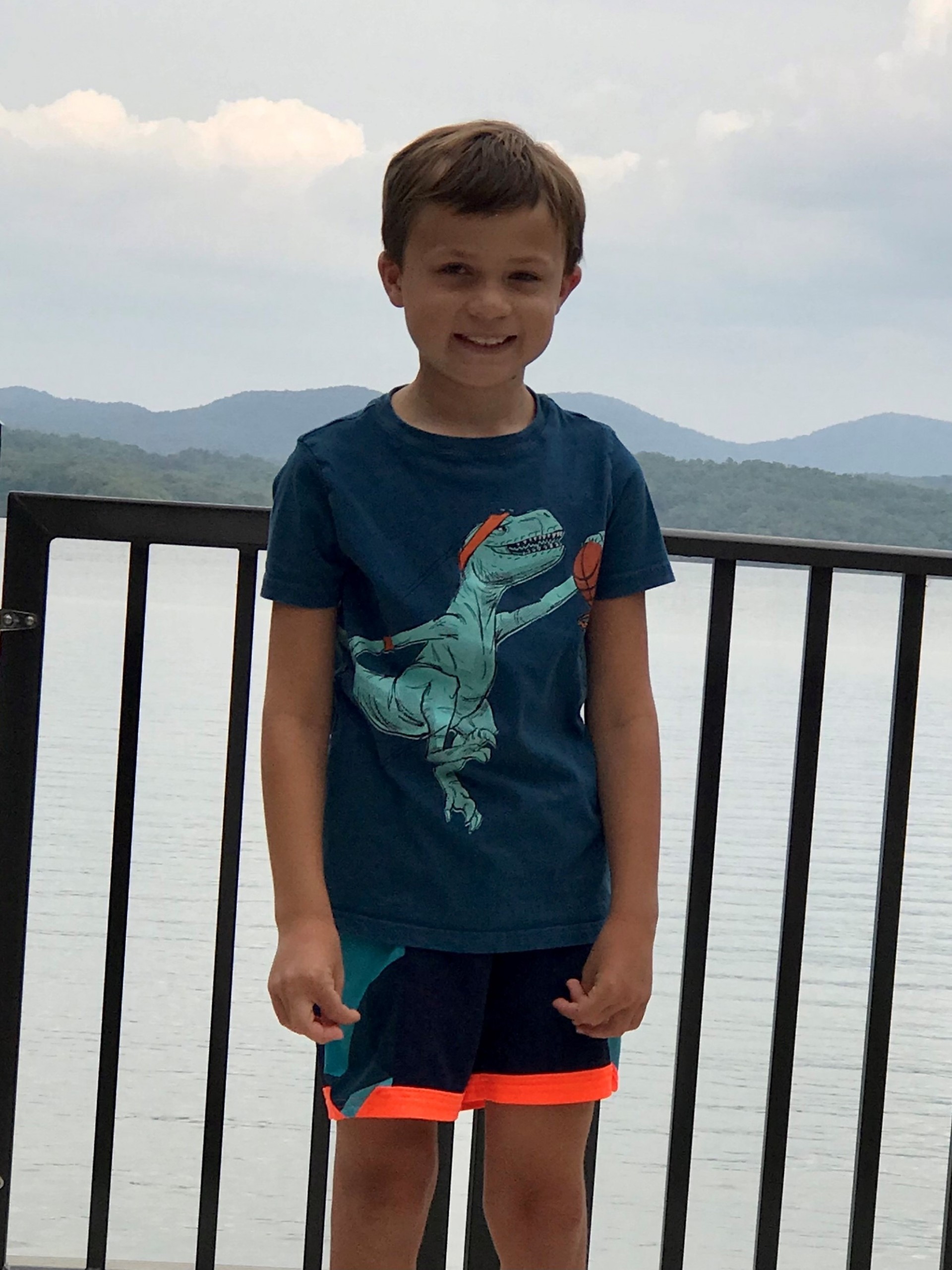 On February 4, 2015 we received news from the results of an MRI that no parent should ever hear: "Burke has metastatic disease in multiple areas in his head, go to the ER now and an oncology doctor will be waiting on you." The next day after a biopsy we discovered Burke had Stage IV High Risk Neuroblastoma, a word we had never heard of until then. Now, we can tell you more about Neuroblastoma than you would ever want to know. Burke's symptoms started in mid/late November, a few weeks after our third child was born. Daily fevers, night sweats, stiff neck at night, leg pain and swelling of the right eye lid. The first admission to the ER was early December. After three days inpatient with symptoms subsiding, he was released with "perio-orbital cellulitis". Not even a week later, symptoms started back again. His left eye lid started to swell. On Christmas morning, we went back to the ER. After a week stay and a negative "flow test" for Leukemia, Burke was diagnosed with Systemic Juvenile Idiopathic Arthritis. Several weeks later, his right eye started to wonder. After seeing and being referred to multiple eye doctors, we finally fell in to the right hands of Dr. Phoebe Lenhart at Emory Eye Center who ordered the MRI.
At diagnosis, Burke's bone marrow was 90% infiltrated with Neuroblastoma cells, he had a tumor off his adrenal gland the size of a softball, vision loss in his right eye from a tumor (was close to losing vision in the left) and he was a 22 on a scale of 30 of soft tissue tumor spots throughout his little body. Burke has gone through five rounds of various induction chemo's, surgery in New York to remove the main tumor, two MIBG radioactive Therapy's where he was on isolation for four days each, high dose chemotherapy that wiped out his immune system and blood counts followed by a Stem Cell Transplant that included a 3.5 week stay at the hospital, 12 rounds of daily radiation to four spots including two spots on his head, five rounds of Immunotherapy with Chemo and multiple CT's, MRI's, MIBG scans, X-rays, blood and platelet transfusions, bone marrow biopsies and pretty much weekly visits at the hospital. We have spent over 100 nights in the hospital and have had over 70 outpatient clinic visits. On April 15, 2016 we were extremely proud to announce that #burkethebrave was finally officially NED (No Evidence of Disease)!
Fifty percent of kids that have Neuroblastoma were misdiagnosed. Only 700 kids are diagnosed with NB in the US every year. Burke is 1 in 100,000. Only 4% of the funds from the National Cancer foundation go to pediatric cancer. This obviously needs to change and everyone can help by donating to non-profits like CURE that fund pediatric cancer research.
Life can change in an instant and you deal with the cards you are dealt with. Burke has been unbelievable throughout this entire process and continues to amaze us and every doctor. Going to the hospital for him was basically like going to school for most kids. He has completed taking daily maintenance pills (Accutane) that he was on for 12 months in 2017. Burke has had quarterly follow up scans since becoming NED and we are excited to say all have stayed clear (most recently on July 9, 2021 and now every 6 months). On June 20, 2017, he started DFMO which is showing signs to potentially help prevent a relapse in Neuroblastoma kids. The drug is a Phase 2 trial and Burke took three pills twice a day for two years (last pills were on June 17, 2019). Burke is now officially off treatment which is wonderful and terrifying at the same time. Burke is our hero, our champion and our little ninja… he has won the battle and will win the war (chances of relapse are high as we will live in fear forever), but he and other kids need help along the way to raise awareness and to fund research for childhood cancer. Please help! #burkethebrave
CURE's Kids
During September's Childhood Cancer Awareness Month, CURE Childhood Cancer hosts CURE's Kids. CURE's Kids empowers families to make an impact in the fight. Each day in September, we honor and remember children who have battled cancer as we partner with families to share their stories and ask the community to donate to critical research efforts. Since its inception, CURE's Kids has raised more than $2.5 million to further our efforts to conquer childhood cancer.
Processing donation...