14th Annual Czerkies Memorial Golf Outing
Saturday, June 4, 2022
Bolingbrook Golf Club, Bolingbrook, IL
Shotgun Start - 12:30pm Limited to 144 Golfers
For more information or to register as a golfer, volunteer, or
sponsor, please contact Craig Czerkies at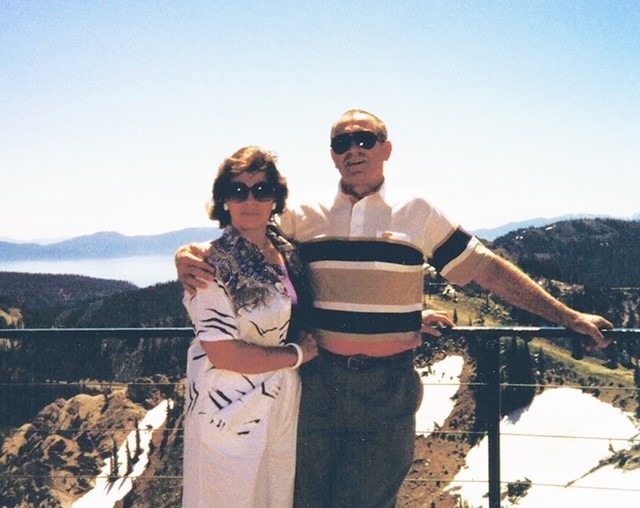 In 2000, our mother, Carolyn Czerkies, passed away from complications brought on by multiple myeloma. In 2008, my brothers, David and Scott, and I decided to organize our first IMF fundraiser as a tribute to our mom and to benefit the efforts of the International Myeloma Foundation. Then, in November 2018, our dad, Edward Czerkies, passed away at the age of 81 after a courageous fight with prostate cancer. The annual Czerkies Memorial Golf Outing honors the memory of both of our parents.
Over the past thirteen events, with the generous donations from all the participants, sponsors, and volunteers, our event has raised over $410,000. In fact, our 2021 event (145 golfers), was one of the nation's largest charity golf outings to benefit the IMF.
Our event has been featured in the "Making Miracles" newsletter and the IMF's 2008 and 2009 Annual Reports. We are also proud to have been able to fund four Research Grants in our mom's name.
Please join us for this year's 14th Czerkies Memorial Golf Outing on Saturday, June 4th at Bolingbrook Golf Club and help support the IMF's effort to find a cure for this life-threatening disease.
Please contact Craig Czerkies at
[email protected]
or 630-721-0557 for golf and sponsorship opportunities.
If you cannot attend but would like to support our event, you may do so by clicking on the DONATE button above.
Or you can send a check, payable to:
International Myeloma Foundation
Attn: Suzanne Battaglia
4400 Coldwater Canyon Ave, Suite 300
Studio City, CA 91604
Please notate in the Memo/For Line: Czerkies Golf
Proceeds to benefit the International Myeloma Foundation (IMF)
Donors