Pieces to Cure Quilt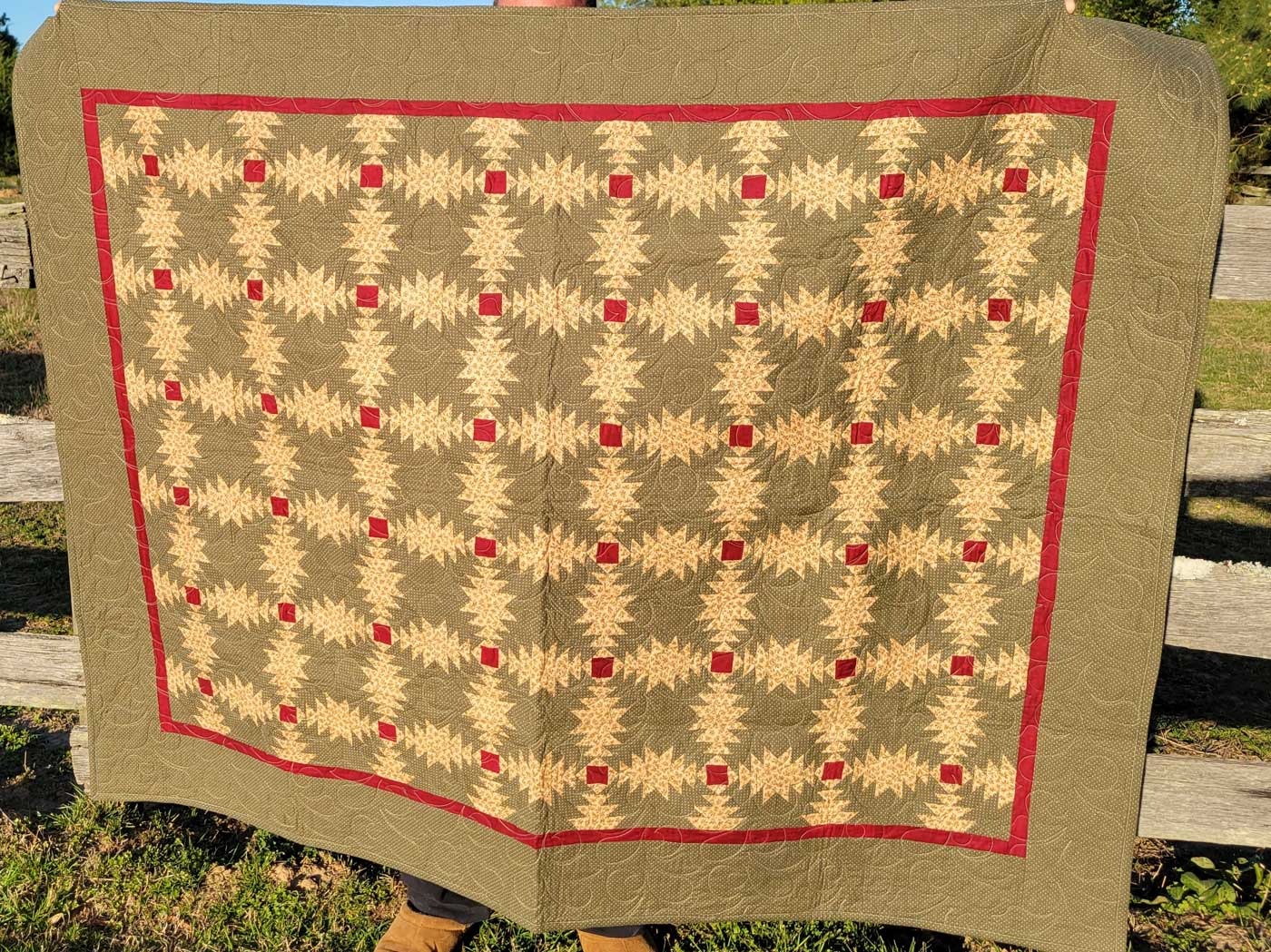 Quilt Size (58 1/2 x 73)
The Raffle is now closed but Donations are still being accepted.
Congratulations Francis Cullen on your new quilt!!
In 2007, I was diagnosed with multiple myeloma. At that time, there was only a few drugs approved and those were very taxing on you. Revlimid had just been approved so I started with Revlimid, velcade and dexamethazone (RVD). RVD worked great at first, but within 6 months the myeloma came back. I then chose to have an out-patient allo stem cell transplant which put me in remission for about 18 months. Once it relapsed again, I decided to have an tandem transplant (another allo with my previously harvested cells and then an auto with my sister's stem cells).
The tandem stem cell transplant kept me in remission for almost 10 years. In June 2020, I relapsed. Since my first diagnosis, there have been an amazing amount of drugs and multiple drug therapies combinations developed to fight this horrible cancer. That is due to organizations like the International Myeloma Foundation (IMF). Without them and donations from you and I, they couldn't have come this far and our life expectancy could not have been as long as it is now. Please help me raise money to support IMF and find a cure for multiple myeloma.
This is my 3rd quilt I have raffled to raise funds. For each $10 donation to the IMF from this link, you will have one chance to win this beautiful quilt. The drawing will be held in September 2022 at our Support Group Leader's Summit meeting. Please share this information and the link on your Facebook page and with all of your friends and family. Help me reach and exceed my goal of $5,000. That's only 500 hundred $10 donations. We can do it!
Thank you,
Brenda Riggs, Quilt Creator
Southeastern Virginia Multiple Myeloma Networking Group (SEVA)
To show your support, please consider making an online donation by clicking the blue Donate button above.
If you cannot attend but would like to support our event, you may do so by clicking on the DONATE button above.
Or you can send a check, payable to:
International Myeloma Foundation
Attn: Ilana Kenville
4400 Coldwater Canyon Ave, Suite 300
Studio City, CA 91604
Please notate in the Memo/For Line: Cure Quilt
Proceeds to benefit the International Myeloma Foundation (IMF)
THANK YOU FOR YOUR SUPPORT!
Donors