In honor of Phin
diagnosis: Acute Myeloid Leukemia age: 5 favorite color: Purple loves: Biking favorite book: Chicka Chicka Boom Boom favorite animal: Elephant future aspirations: When Phin grows up, he wants to be a zookeeper, a nurse, and an
More...
In honor of Phin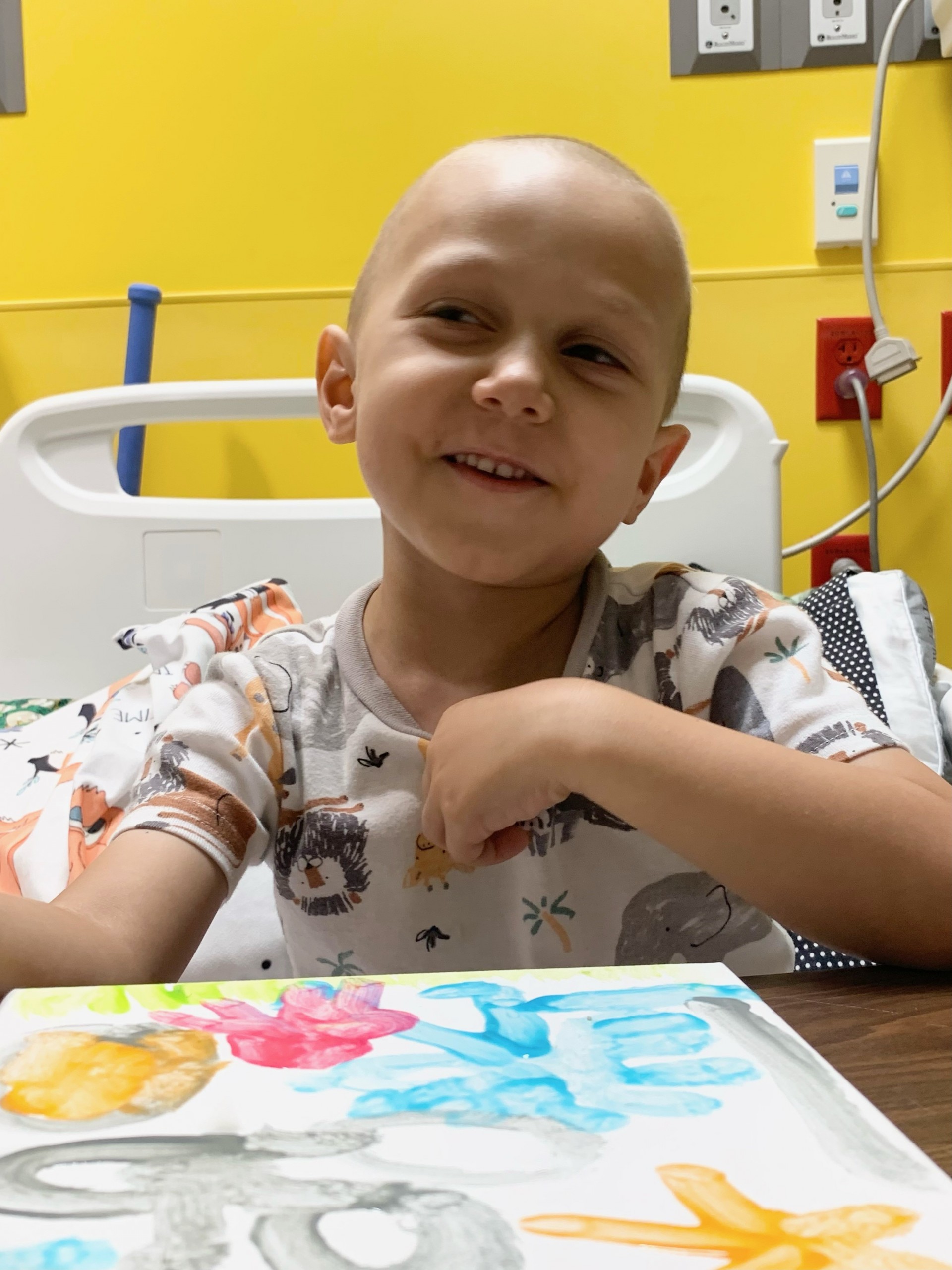 diagnosis: Acute Myeloid Leukemia
age: 5
favorite color: Purple
loves: Biking
favorite book: Chicka Chicka Boom Boom
favorite animal: Elephant
future aspirations: When Phin grows up, he wants to be a zookeeper, a nurse, and an evolutionary biologist (so that he can bring extinct animals back to life).
"The most difficult part of treatment was AML treatment is almost entirely inpatient, and while we were extremely well cared-for at the hospital, it was hard for Phin and his sisters to be separated for so long. Our village really shined and showed up throughout Phin's treatment—whether it was showing up with meals, taking our girls on impromptu outings, helping with our lawn, house, pets, kids; cheering us on with supportive texts or intentions at mass, fundraising, sending packages and gift cards for food delivery (which was a game changer in getting food into Phin throughout his treatment)—we were given so much grace, support, and love from friends and family both near and far—from folks who stayed anonymous, even—it's impossible to choose any one thing. But if this is our chance to thank them: thank you! All of you. We can never put into words how grateful we've been, but we think about these kindnesses every single day. We will never forget nor let our children forget how loved and cared for we've been and what a true blessing that is. If we could tell people one thing about childhood cancer it would be that it is zero out of five stars. Do not recommend. But, seriously, childhood cancer is a lot more prevalent than you think. It's an impossible weight to carry and there is nothing worse than the helplessness you feel when watching your child suffer through it". – Phin's parents, Dustin & Neesha
CURE's Kids
During September's Childhood Cancer Awareness Month, CURE Childhood Cancer hosts CURE's Kids. CURE's Kids empowers families to make an impact in the fight. Each day in September, we honor and remember children who have battled cancer as we partner with families to share their stories and ask the community to donate to critical research efforts. Since its inception, CURE's Kids has raised more than $2.5 million to further our efforts to conquer childhood cancer.
Processing donation...